Marquis Hot Tubs
Marquis Hot Tubs are the ultimate hot tub experience! The moment you first set your eyes on a Marquis you'll be dazzled by the artistry with which it was sculpted – the sinuous, organic styling that threads throughout the body – the river rock footwell, hand-picked from an Oregon river – and the solid, exclusive DuraWood extruded from a hand-honed board. Marquis' eye for detail knows no bounds.
A hot tub by Marquis is pure relaxation, connection and therapy – everything you need in one powerful, gorgeous package! It will bring you years of enjoyment and enhance your physical, mental and emotional well-being. If you are an athlete, have sore muscles, want to relax, sleep better or are just seeking escape from the daily grind, you owe yourself the ultimate hot tub experience by Marquis.
Why Marquis Hot Tubs?
Why should you consider a Marquis hot tub above any other? Well, a Marquis is not just another box of hot water! As you do your research you'll find that everyone says their brand is the best – it can be a difficult process at best! Marquis will try to make it a little easier to sift through the clutter.
If your inspiration for owning a hot tub is therapy you've come to the right place – Marquis hot tubs are a proven leader in providing the most beneficial hydrotherapy on earth. We aren't overly concerned with the size of the jet or how fancy it looks, we demand that it delivers.
Marquis is obsessed about clean water – more than just sanitary but easy as possible to maintain. Our ConstantClean water management system does the job.
No two bodies are alike – tall, petite, young and old, Marquis designs seating positions to welcome everybody.
Did you know that Marquis hot tubs are built in the heart of Oregon, home of the "green" movement, built in the USA? That explains our dedication to energy efficiency and our attention to our "green" initiatives. And yes, we do hug trees!
We couldn't call it the Ultimate Hot Tub Experience if we didn't put emphasis on fun – Adagio audio, E-Suite DVD/monitor, Constellation light system and water features all help to set the stage for partying or relaxing. With controls at your fingertips you can create your special mood.
Marquis doesn't just offer a warranty – we offer an Owner's Protection Plan. It's comprehensive protection for you and your hot tub. Hopefully, that will make your decision a bit easier. But whatever brand you choose, get into hot water – it will enhance your life.
Pete Alewine has the largest showroom and selection in the CSRA!
Stop our showroom to see the spas firsthand. Whether you are looking to integrate your spa into your existing outdoor environment or want to include it with a new swimming pool, our talented design team can help.
Interested in a Marquis Spa from Pete Alewine? Set up a free consultation today.
***Click on the picture of the hot tub to watch an information video***
The Show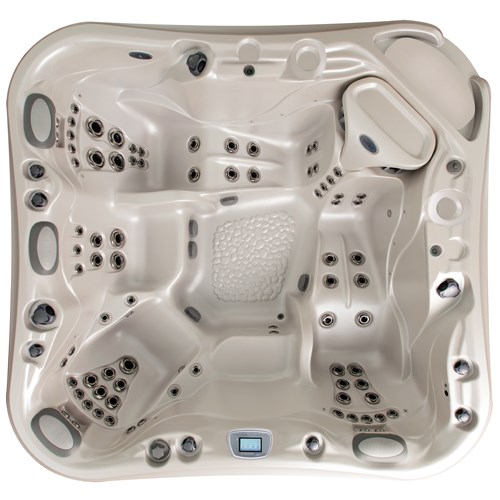 Seats: 5 adults | Total Jets: 82 | Capacity: 475 gal
The Epic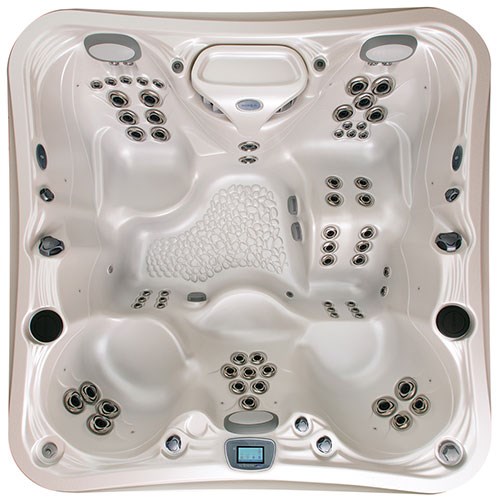 Seats: 5-6 adults | Total Jets: 65 | Capacity: 450 gal
The Euphoria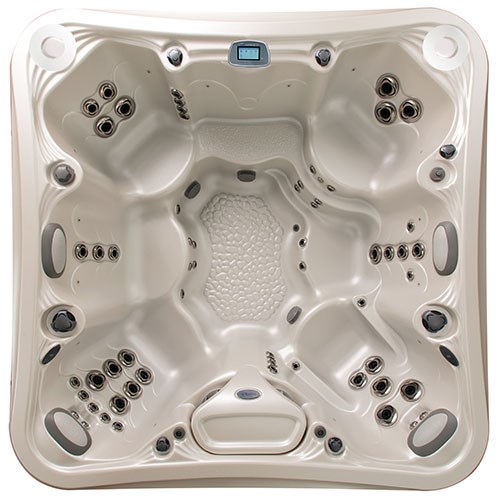 Seats: 7 adults | Total Jets: 58 | Capacity: 400 gal
The Spirit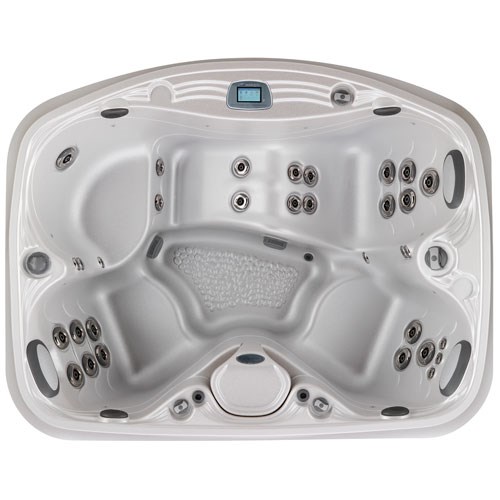 Seats: 3-4 adults | Total Jets: 32 | Capacity: 200 gal
The Wish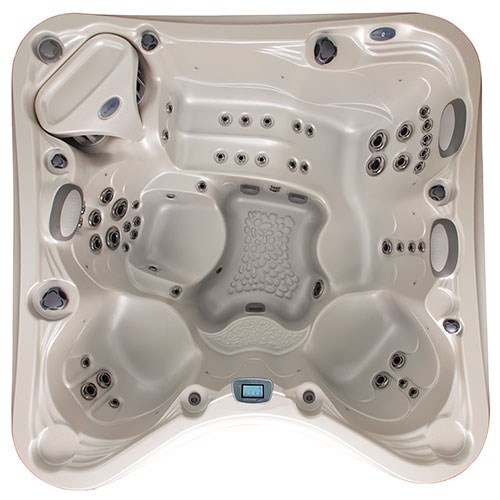 Seats: 5 adults | Total Jets: 50 | Capacity: 340 gal
The Promise
Seats: 6 adults | Total Jets: 46| Capacity: 330 gal
The Reward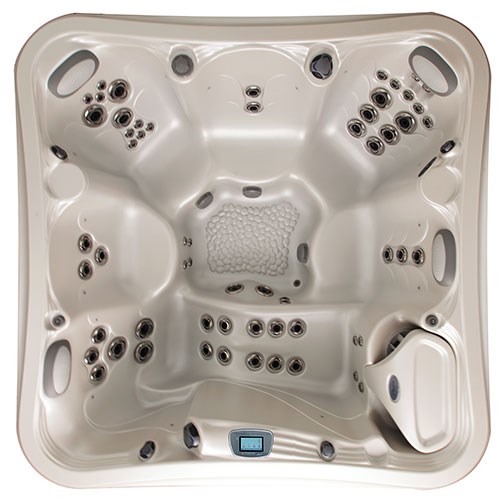 Seats: 6 adults | Total Jets: 58| Capacity: 330 gal
The Resort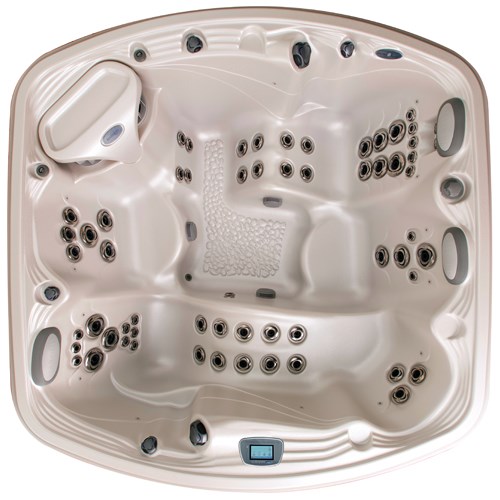 Seats: 5 adults | Total Jets: 60| Capacity: 345 gal
The Mirage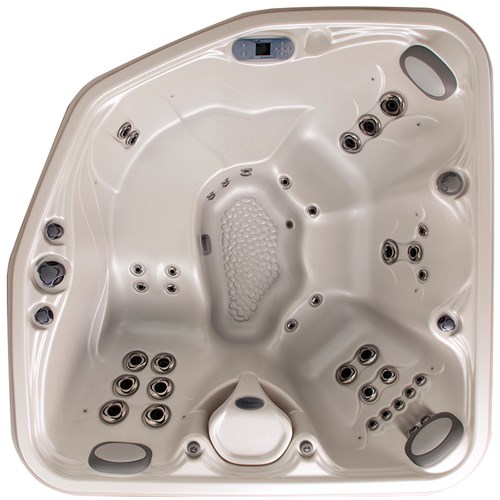 Seats: 4 adults | Total Jets: 38| Capacity: 265 gal
The Rendezvous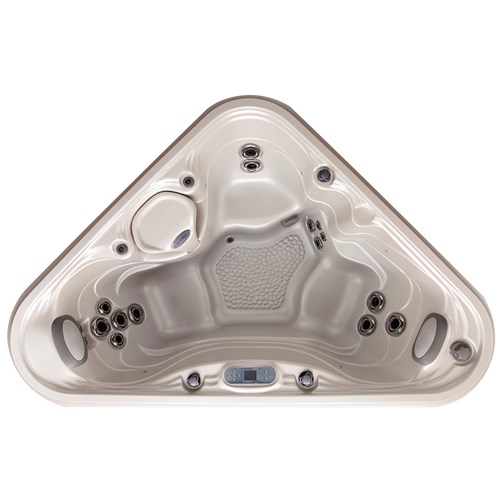 Seats: 2 adults | Total Jets: 14| Capacity: 170 gal
The Hollywood
Seats: 6 adults | Total Jets: 45 | Capacity: 350 gal
The Vegas
Seats: 7 adults | Total Jets: 50 | Capacity: 370 gal
The Broadway
Seats: 4 adults | Total Jets: 28 | Capacity: 310 gal
The Napa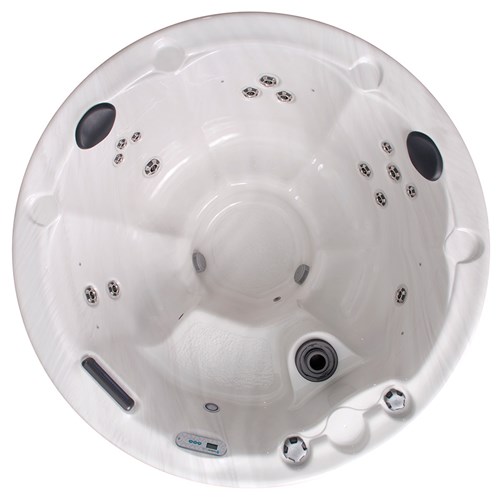 Seats: 5 adults | Total Jets: 15 | Capacity: 250 gal